Small Business Coaching ~ Digital Marketing Specialist
You're an entrepreneur with experience, you've built something you're proud of, and you know there is huge opportunity and growth potential ahead of you. How do you get there?
Let me coach you on a growth strategy for your business!

We look at your VISION and your DREAM for your business, and how exactly you're going to navigate your way there.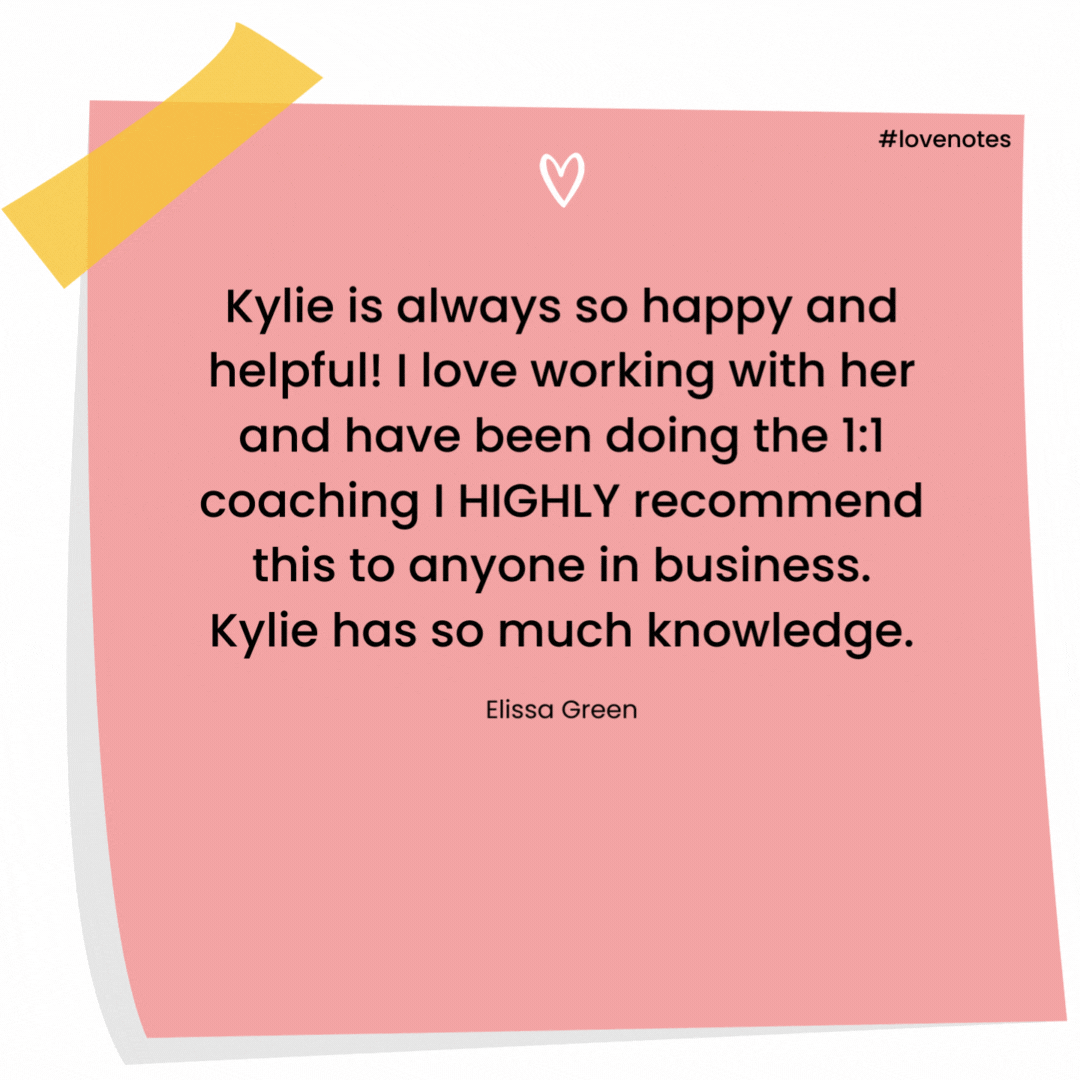 Are you ready to grow your small business?
You're confused about what to do, and how to get your business online, whether it be socials, website, or email marketing.
You're not feeling proud of what you're putting out to the world, your branding, look and feel, is not reflecting your awesome business/product.
You're abuzz with ideas, but you need either a digital marketing strategy, a business plan, some know-how or direction.
You're doing it all, you're overwhelmed, but you're not yet ready for staff.
You know there's huge potential, but you have no idea how to reach your dreams.
You're working harder, not smarter, and it's time to switch that.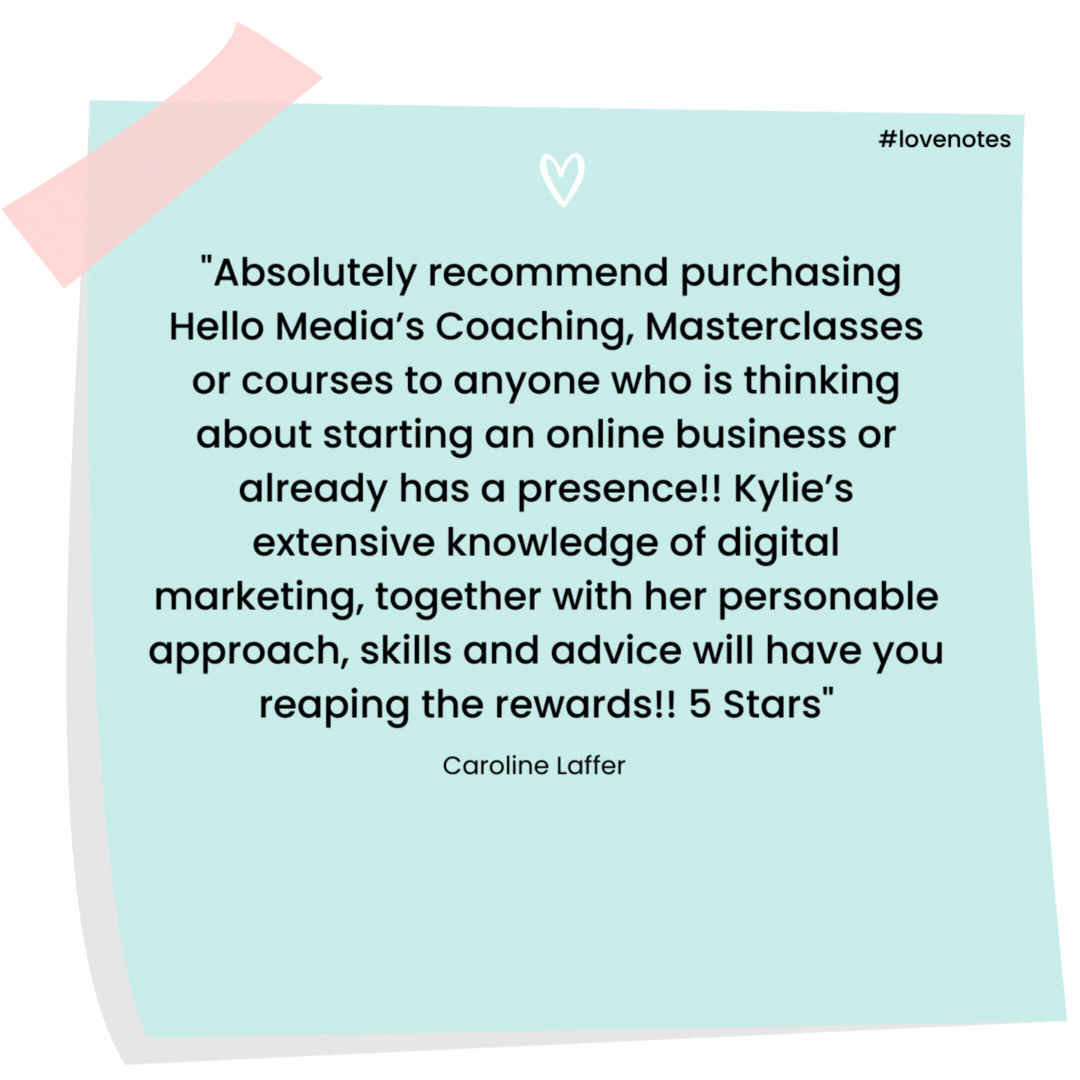 I share my experience and expertise with you in a coaching capacity, as well as through;
Developing creative ideas and approaches
Improving decision-making
Clarifying your customer journey & sales funnel
Developing plans and systems to stay on track
Exploring your story, so you're ready to share it with the world
Getting you VISIBLE in all aspects of your Digital Marketing
Getting your branding and your brand message on point
Building your knowledge of automated and digital marketing strategies.
The direction we decide to take and how far we go, is ultimately up to you.
If I'm ever challenging you and it's uncomfortable, it's from the point of view that we're playing as a team; one team, one dream - and it's your dream!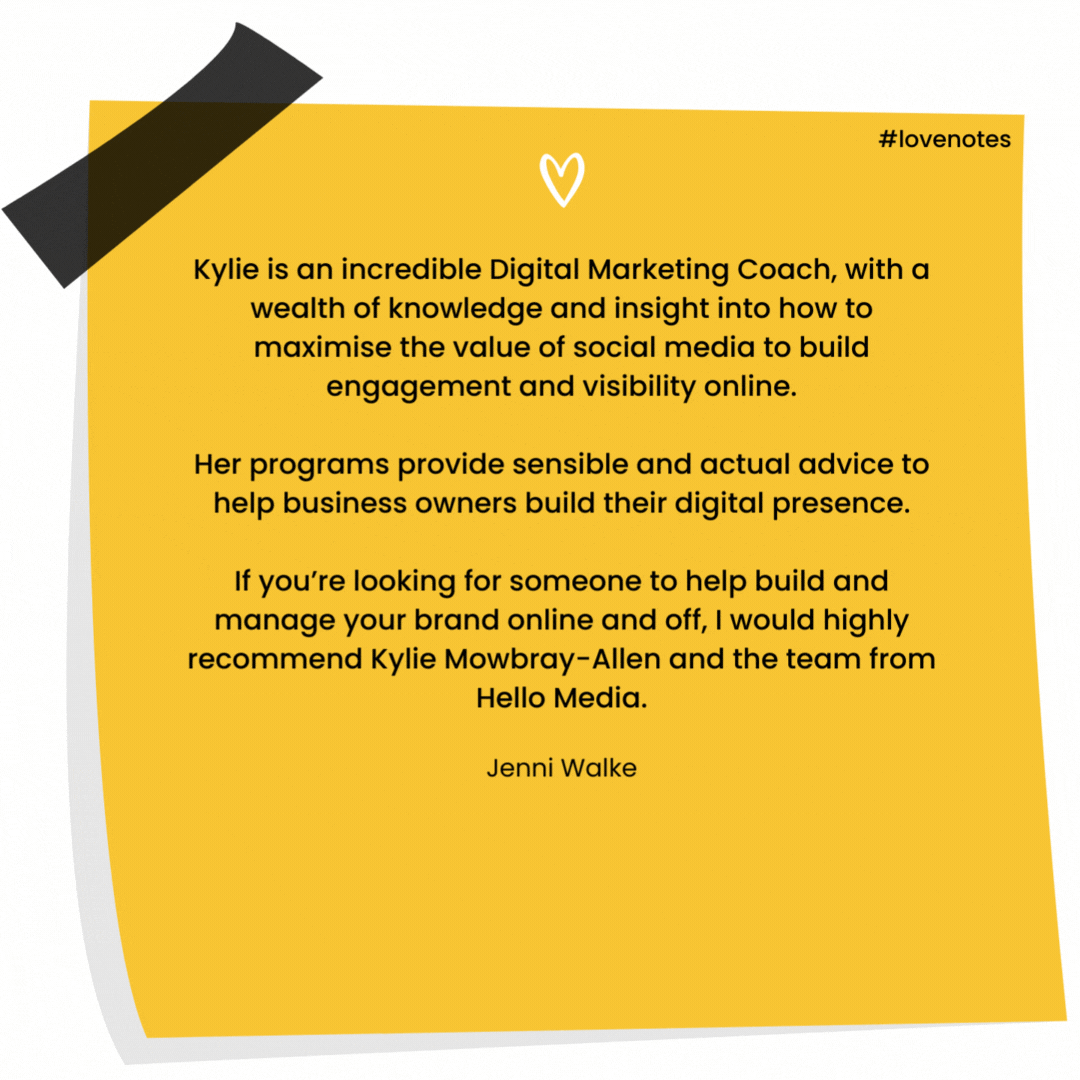 The onboarding process: We start with a 30-minute chat to make sure:
We're a good fit to work together
You're open to embrace the digital way of promoting your business
You're ready to get uncomfortable and do the stuff I recommend to move forward and grow your business
You're prepared to take risks - prioritise growing your business and trust!
Our business approaches are compatible
You like what I'm saying
Ready?!!
If that's a YES! and there are places available in your chosen program (Gold, Silver or Bronze), you will receive an invitation to participate. If it's a YES! and the program is full, you'll be notified and placed on a waiting list until a position becomes available.
Then we go to the next step … onboarding!
~ Agreement digitally signed
~ Payment for your first month received
~ First session booked!
Whichever coaching programme is the right fit for you and your business, you have ME for six months, to bounce ideas off, to share, laugh and grow your business in the way you've always dreamed of. I look forward to working with you and sharing my 25+ years of experience in the ever-changing world of Business Communications, Marketing & Media.