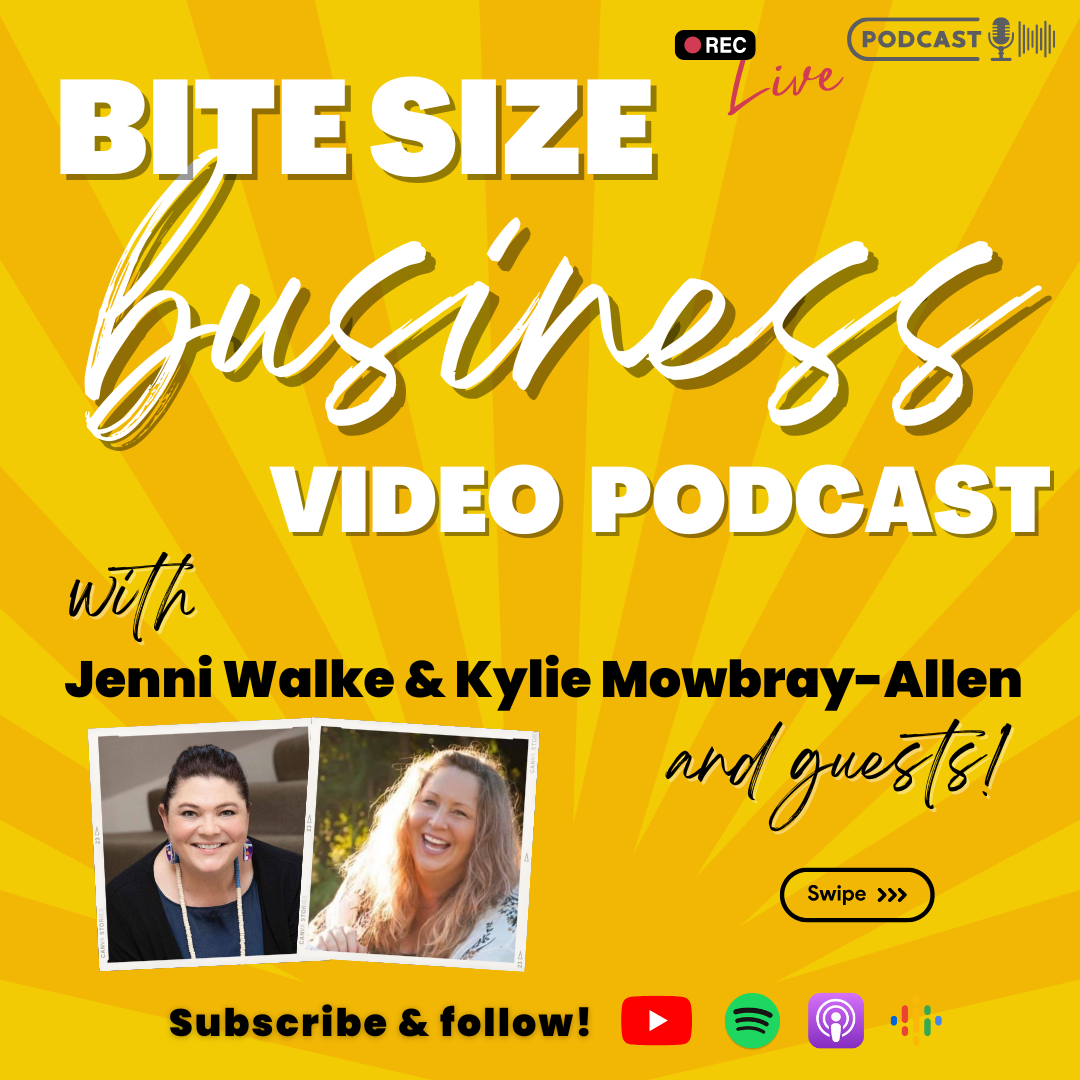 New topic every week!
Our latest episode, just loaded up on our Youtube channel, and on your favourite podcast platform, so take 15 minutes and listen/watch for some great tips to get a handle on your business, digital marketing, and goal setting, because it's YOUR business, and it's your time to shine!  @HelloMediateam  @elephantintheroomau ​
Click here
Business Bite-Size Live Video Podcast with Jenni Walke & Kylie Mowbray-Allen
Another offering from Hello Media ... and a collab with our Digital BFF - Jenni Walke from Elephant In The Room Consulting! We team up every Monday at 11:00am AEST, so tune in, ask questions in the comments, and let us bring some sunshine to your Monday ~ we're live on Facebook, LinkedIn and YouTube ...

OR catch up via your favourite podcast platform (links below) or on Youtube!
Jenni Walke is the Founder and Managing Director at Jenni Walke - Elephant in the Room Consulting. Elephant In The Room™ Consulting is a multi-disciplined business consulting and coaching firm, helping uncover the issues and challenges preventing growth, engagement or the launch of your business or idea.
Kylie Mowbray-Allen is the creator of Hello Media, professional mentor & business coach, branding, graphic & content specialist, digital marketer, speaker & educator. She helps entrepreneurs and businesses get visible online & simplify their digital marketing with her Hello Visibility strategy!
How to listen:
Listen in on your favourite podcast; Spotify | Breaker | Google Podcasts | Pocket Casts | Radio Public