Meet the Hello Media team!
Through wickedly smart marketing strategy topped with fab branding and design, you too can create a profitable business.
My team and I help brands like you connect the dots between marketing and design so that you can grow a professional looking business and achieve your dreams.
Find out how! 👇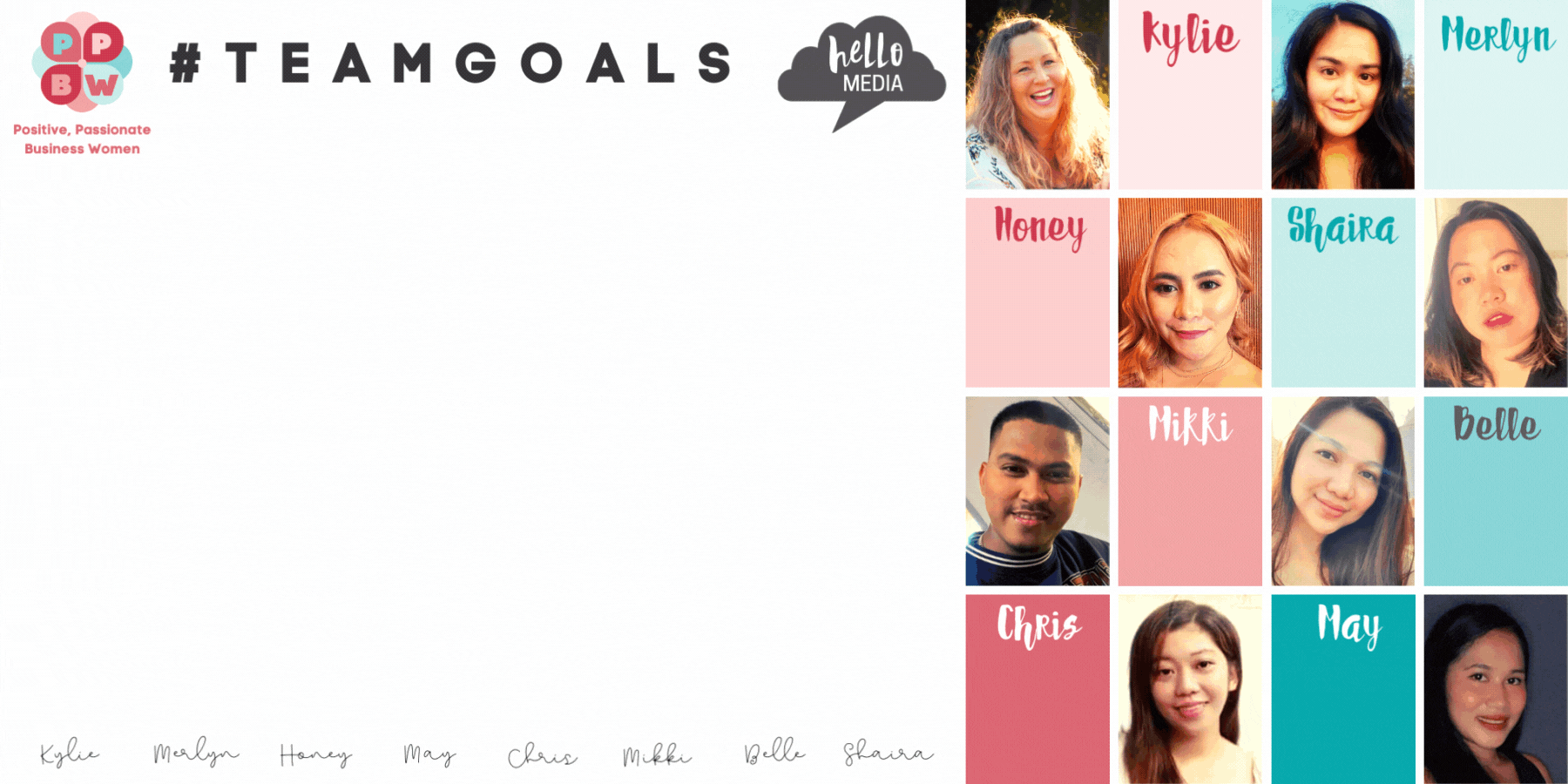 Great things in business are never done by one person. They're done by a team of people.
The Hello Media dream team 🤩
Meet the team!

Kylie ~ Creator of Hello Media, and Positive, Passionate Business Women, Professional Mentor & Business Coach, Branding Specialist, Creator, Digital Marketer, Speaker, Trainer & Facilitator - that's me. I'm loyal & brave!
Merlyn ~ Chief Operations Officer with a can-do attitude! She's super organised, an incredible researcher, thorough and she keeps us all in check!
Shaira ~ Operations Manager, and focussed on Positive, Passionate Business Women, Shai is an ideas fountain, process bunny & all-round wonderful human.
JM ~ Marketing Assistant rocking the video, reels, graphics and content! He's super efficient and creative, and a joy to have in the team
Ethel ~ Marketing Assistant helping our clients to showcase their brand and shine! She's thorough, a quick learner, pro-active and brings the sunshine to our day!
Shemar ~ Virtual Assistant ~ Shemar is a head-down-bottom-up-get-it-done master scheduler and super eager to learn. She's thoughtful and kind.